Kickoff Meeting MOSAIK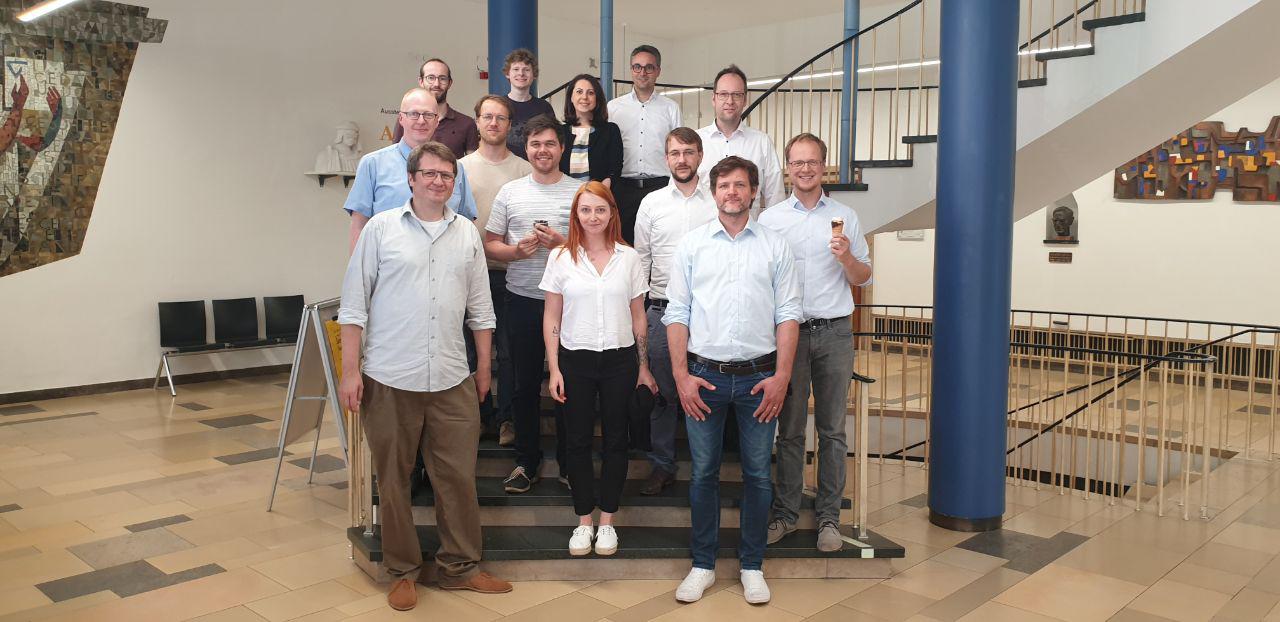 On June 6th and 7th, 2019, the chair organised the kickoff meeting of the project "MOSAIK: Methodik zur selbstorganisierten Aggregation interaktiver Komponenten".
The project partners FAU Erlangen-Nuremberg, OVGU Magdeburg, DFKI, Bosch, NETSYNO and associated partner Festo presented and discussed their plans to carry out research on methods for self-organised aggregation of components for industrial applications.
The project is funded by the Federal Ministry of Education and Research (BMBF). Project management is carried out by the German Aerospace Center (DLR).