Solid Symposium in Nuremberg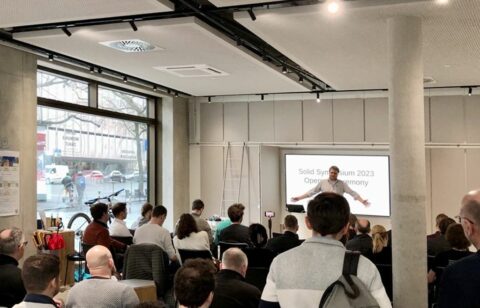 On March 30 and 31, 2023 the Solid Symposium 2023 took place in Nuremberg.
Over 70 participants, mainly from Europe, convened to discuss the current state of the art around Solid (Social Linked Data), learn about best practices in enterprise applications and exchange ideas for further developments.
The symposium was organised by the Chair of Technical Information Systems and the Department Data Spaces and IoT Solutions of the Fraunhofer IIS under the auspices of the COST Action on Distributed Knowledge Graphs.
We thank all participants for making the trip to Nuremberg and look forward to working together to make decentralised applications from health care to supply chains based on Solid a reality!
Join the mailing list to engage with the European Solid community and stay informed about further activities.