DTM getting to know event in Berlin with MANDAT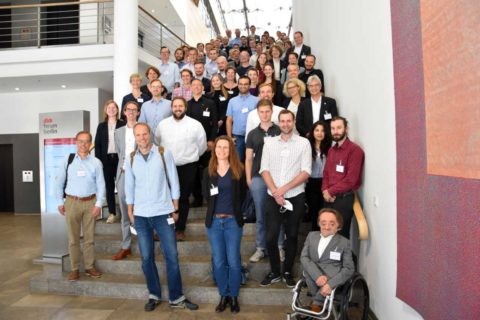 On June 23rd VDI/VDE organized an event for their managed projects on DTM (Datentreuhandmodelle) to present and get to know each other at the dbb forum Berlin.The Chair of Technical Information Systems, Web Science Research Group (KIT), and DATEV as partners in MANDAT, our project on methods for exchanging company-related data with intermediaries, were of course invited to present their work as well.
After being greeted by Bettina Klingbeil, head of Referat 122 from BMBF, the event contained presentations from all projects. A poster session to visit and discuss projects in detail, and a plenary discussion to address challenges and possible solutions ahead, concluded the exchange. Including MANDAT, a total of 20 projects presented their topics and plans.
Sebastian Schmid and Daniel Schraudner from our chair represented MANDAT.